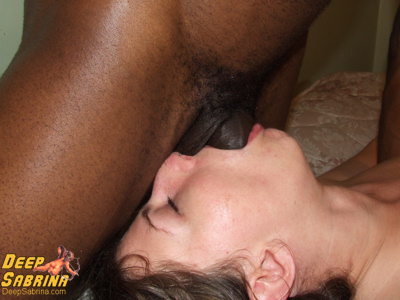 On Saturday September 8th 2007, Sabrina Deep set the new record for the largest and longest gangbang ever broadcasted live on webcam. The German porn star had sex with 77 men during an 8 hour non-stop session which was broadcasted live to Sabrina Deep's website members and throughout the tricams.com network.
According to regulations no time-limit was set for each sexual contact; unlike what happens in similar events, vaginal, anal and oral penetration were repeatedly performed at the same time and several men attended the whole length of the event reaching multiple orgasms. A total of 112 cumshots were performed on Sabrina Deep who also visibly squirted 26 times. The 8 hours gangbang saw also the participation of Danish starlette Nasty lidya as a fluffer.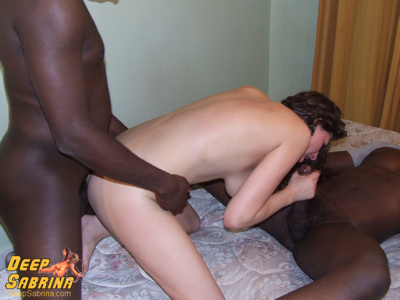 "It was a blast and probably the first time in my life when I felt I had enough sex for my appetite," Sabrina Deep said in a statement. "However, just a few hours after the show, when I woke up in the morning, I found myself masturbating and I ended having sex with my husband and the same evening I had two hours sex on my webcam again. I wasn't sore at all, nor dry and since then lingering thoughts about the gangbang have left me craving for more."
The whole event was broadcasted live by two webcams and filmed by 3 video-cameras. It was covered live on Deepsabrina.com as well as by tricams.com (part of the moocash.com network of sites) A follow up show was also broadcasted the following day on their new product onecams.com
"We loved working with sabrina," a representative of moocash said. "She is as smart as she is sexy and she clearly enjoyed the action from start to finish: We look forward to carring more of her live shows on onecams.com"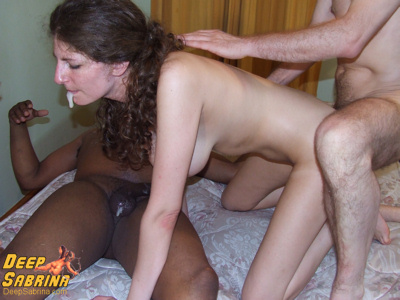 So...this was the official press release recapping the event. Since i watched it live, i can add that it was great and incredibly hot to watch. Sabrina didn't rest a second and she took double penetration and even double vaginal penetration a lot of times...It's impossible not to get hard with this slut and the best thing is that is so terribly obvious that she does not act: she loves it all!
The black guy you see in the picture has got a 10inches/25cm cock and she takes it all down her throat and even licks his balls: simply incredible! The entire 8 hours gangbang has been filmed and it is available on her website for watching and for downloading. I already have it on my computer and i haven't seen the end of the 8 hours yet and i have cum already several times!